---
Author interactive math textbooks online using $\LaTeX$ and PSTricks in real-time
---
---
This project extends the great work of MathJax to enable real-time, dynamic authorship of mathematical ebooks.
---
Consistent diagrams and mathematics on PDF or any device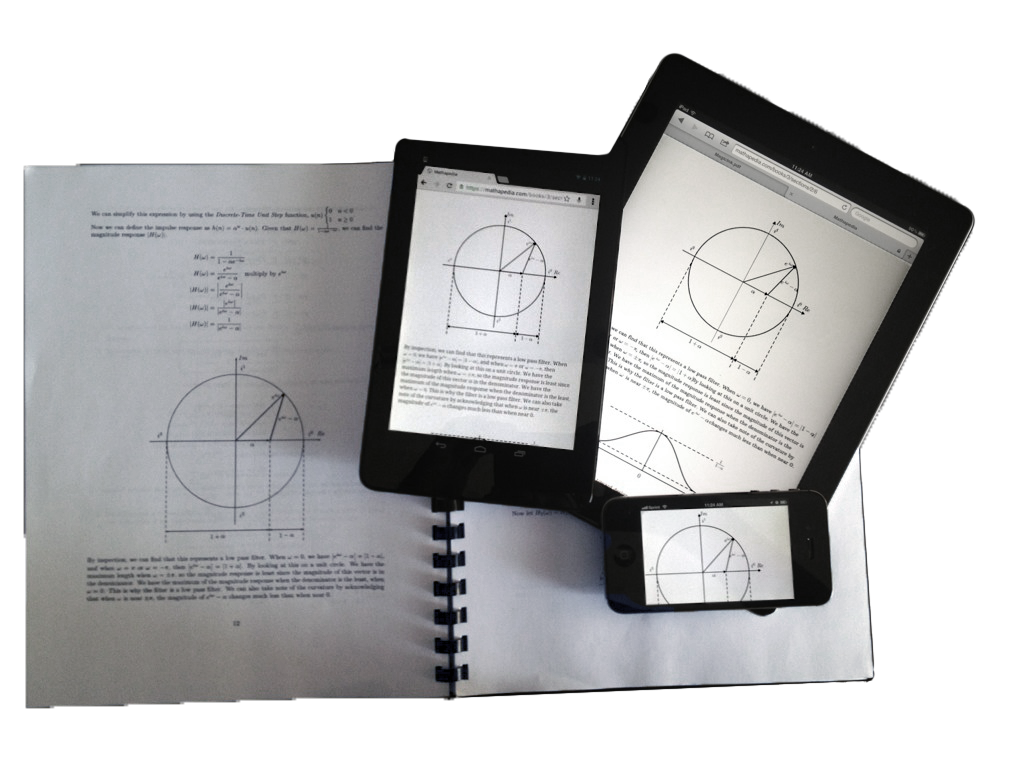 ---
Works on iPhone, iPad, Nexus Tablets, and Androids
---
Author for both interactive Web and Paper
---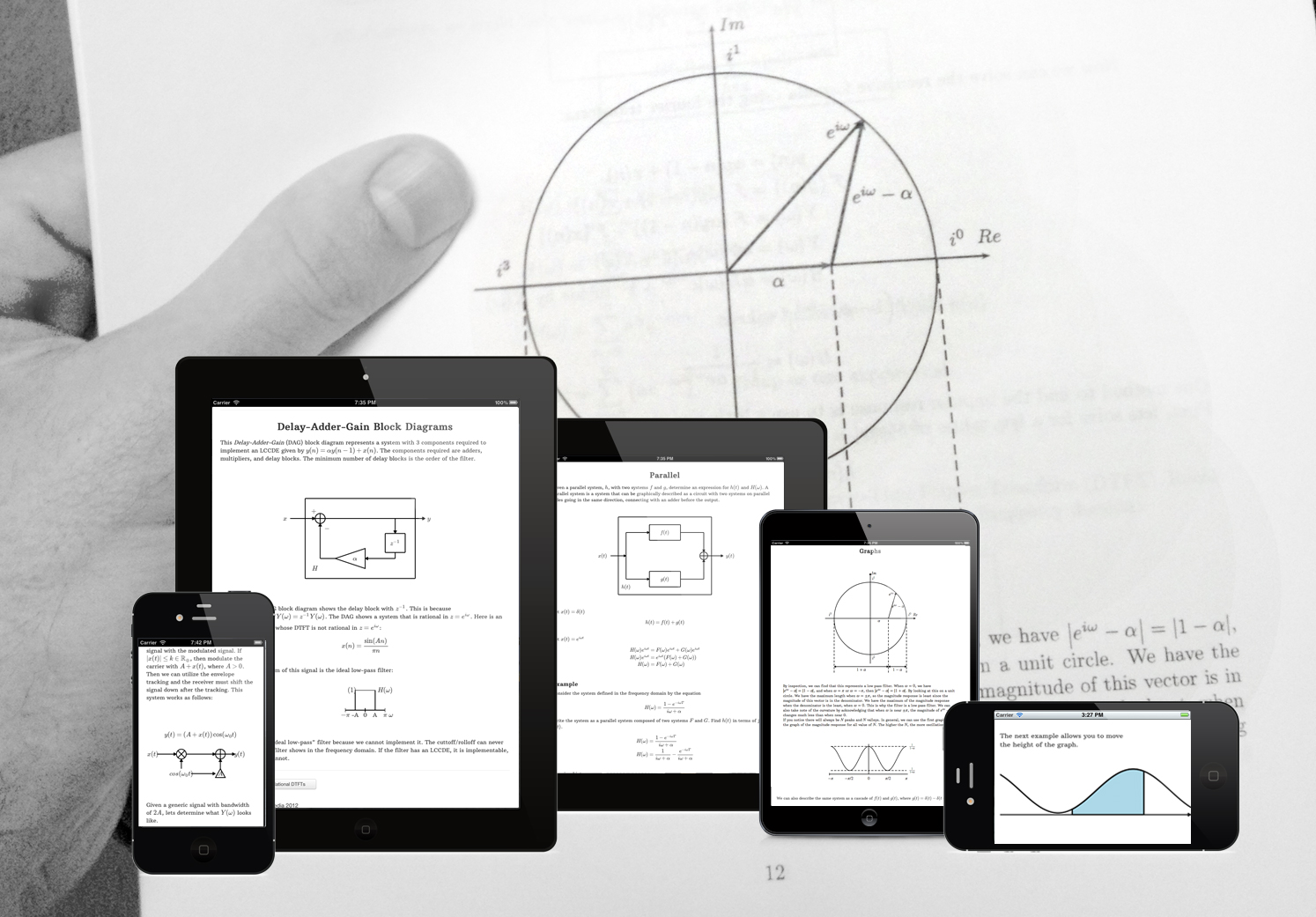 ---
Remember paper? Well, now you can have best of both worlds.
---
Author PSTricks graphics in real-time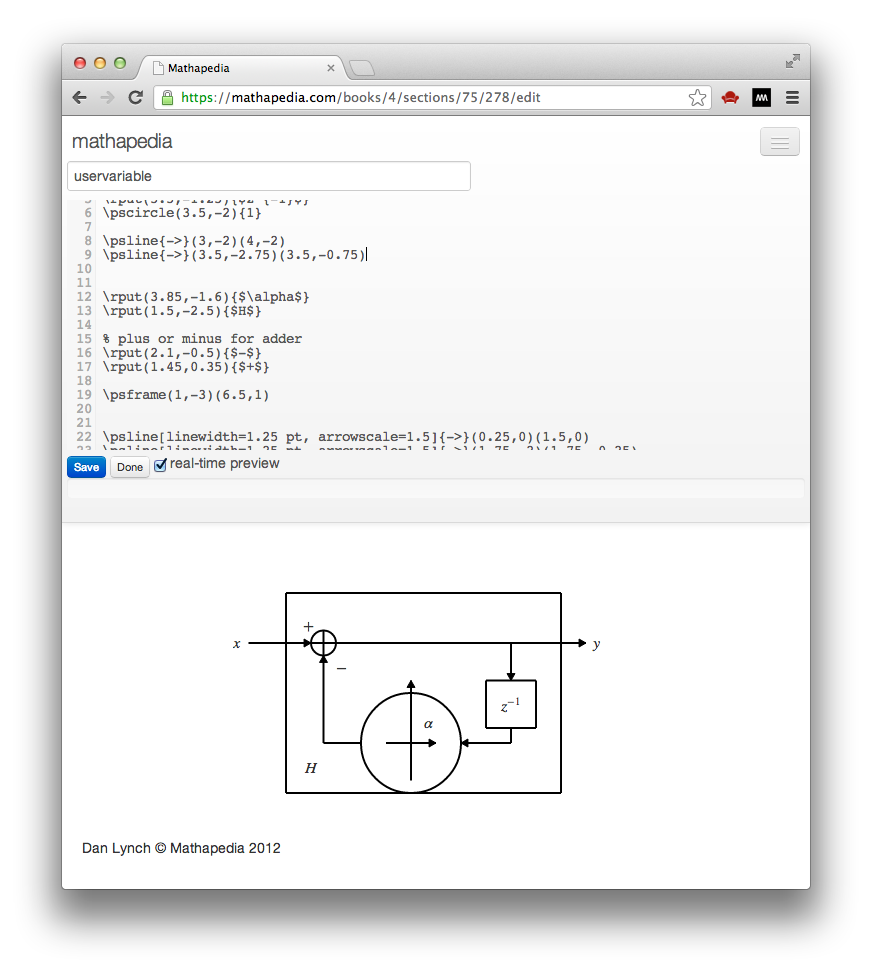 ---
Real-time editor gives you instantaneous feedback with consistent PSTricks drawing capabilities
---